1) Overview
InPadel is an Indian sports start-up company that was founded in 2016, with its headquarters in Bangalore, India. InPadel is a state-of-the-art company offering quality Padel solutions, involving design, construction, installation and management of facilities integrated with coaching and organising events/tournaments.
InPadel Sports is the first company in India to be responsible for the promotion & development of the sport across the country.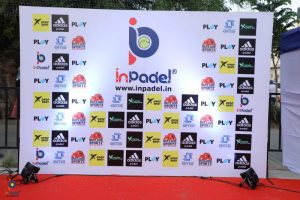 Mission
Promote and Develop Padel in India
Offer Quality Padel services
Create and expand Padel communities
Vision
Expand the sport of Padel throughout India
Padel as a preferred racquet sport
Assist in building the National Team Program
Objectives
To be the pioneer of Padel solutions in India
Continuous improvement of products and services through R&D
Encourage all players to participate in tournaments
To contribute towards charities and fundraisers
To Build strong relationships with clients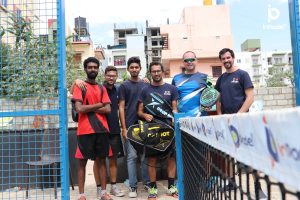 2) Services
Facility Design & Construction
InPadel Sports has partnered with a leading European manufacturer with expertise in building top quality Padel courts.
An in-house team of experienced and skilled engineers will provide insights on technical designs and installation of courts. Get in touch with us to buy your Padel Court.
Court Supply & Installation
InPadel is the official Padel court supplier in India. Ready-to-install courts that satisfy all international standards and regulations
A team of skilled labourers will ensure effective installation of courts.
Get in touch with us for supply of Padel courts across India.
Facility Management
Operational– These include maintenance, coaching, membership, bookings and software solutions.
Financial– End-to-end solutions for clients to help them achieve a higher return on their investment in the shortest possible time frame. Get in touch with us to know the complete prices of the Padel courts.
Marketing– In-house marketing team will ensure increased awareness regarding your Padel facility with the help of targeted promotional campaigns by using online and offline strategies.
Contact Us to buy Padel Courts!
Events & Tournaments
InPadel strives to achieve the highest standards of deliverance while organising events & tournaments for their clients.
To achieve this, they constantly improve on their creativity through conceptualisation and research using various marketing tools.
Their regular newsletter provides news and updates on upcoming Events and Tournaments.
Professional Coaching
Choose from InPadel's wide range of Individual, Group and Corporate Coaching packages.
Opportunity to learn under the guidance of InPadel Head Coach- Fernando Barrachina (Highest Global Padel Ranking- 156)
Coaching Objectives
For everyone to enjoy the program by training together
Access to personalized training plans
To develop each players' technique & mental attitude
To provide a personalized relationship with the participant, both on and off the court
To help develop young athletes; socially as well as on court
InPadel provides Weekdays and Weekend Padel Coaching for Men, Women and Children of all skill levels regardless of any previous racquet experience
Coaching provided by Spanish international- Fernando Barrachina (Highest Global Padel Ranking- 156)
InPadel Membership
InPadel's membership plans are suited to cater individuals, groups/families and corporates.
By creating an account on the website, you will receive an email with more details which will help InPadel to serve you better and keep you updated with the latest offers & promotions.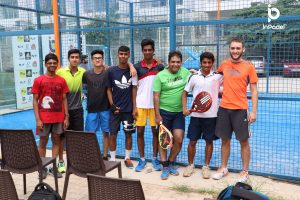 Benefits of InPadel Membership
Discount on Online Store
Discount on Coaching
Discount on Tournaments
Coaching Sessions
Unlimited FREE Hours
3) Clubs
InPadel inaugurated its First Padel in Court in India at Play Arena (Sarjapur) Bangalore. This is a Pillar Court, which is best suited for Clubs/Schools
The second court was set up in Hennur at Bulldog Sports & Rec Center. This is a Panoramic Court, which is suited for Tournaments as it provides excellent spectator viewing angles.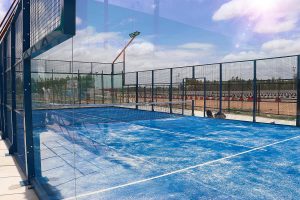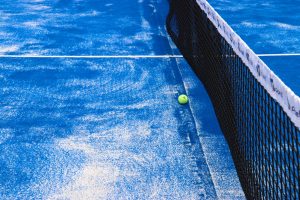 1) InPadel at Sarjapur
https://goo.gl/maps/km52aVuSmjo
2) InPadel @ Hennur
https://goo.gl/maps/QBwWZdQFUYD2
4) Products
InPadel sells Padel products which involves Racquets, Balls, Shoes, Bags, Grips etc. that are manufactured by top brands like Adidas Padel & DropShot. Purchases can be made by visiting the shop or through the online store on the website.
5) Contact
E-mail- info@inpadel.in
Phone/Whatsapp– +91 7259205546
Address– No. 225, 10th 'C' Main Road, near Ashoka Pillar Road, 1st Block Jayanagar, Bangalore- 560011