Download the InPadel Sports App which is available on Android and Apple store and book your Padel court in seconds!
Key Features
1) Meet Players
• Meet-up with players and groups in your neighbourhood based on your skills, sporting interests & timing preferences
• Host a pick-up match and challenge friends, players & teams
• Control who you play with to ensure your safety & privacy
• Invite friends to our App and share your games with them
• Chat with your team & the Padel community
• Create your team and enable RSVP to track who's coming
• Stay updated with real-time alerts and notifications
2) Book Venues
• Discover & book Padel courts nearby
• Option to book hourly, buy session/daily passes or subscribe to membership packages
• View amenities, pricings, reviews & ratings
• No hassle of calling and endless coordination to reserve your favorite court
• No wait time at the club – confirmed & guaranteed bookings for the time you select
• Ease of cancellations & refunds
• Avail exciting discount & exclusive benefits at your favourite club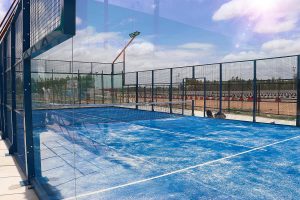 3) Discover Events & Coaching Academies
• Watch your favourite team make pulp of the competition – grab your passes and tickets and book your seats now
• Find a coach or trainer for you or your dear ones – get recommended and rated coaching academies that bring out the very best of talent

4) Avail Exclusive Offers
• Gain reward points for your app activity and redeem them for bookings and exciting offers
• Avail exclusive discounts and offers from our various sports and fitness partners
• Avail loyalty points by selected clubs for bookings made
Download the InPadel Sports App now! Availabale on Android & Apple store.